Tickets
All Gardens are open 10am to 4pm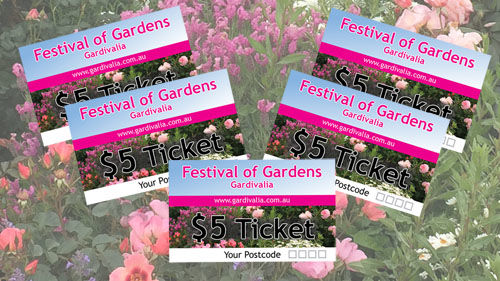 2018 Garden Entry Pricing - Children Free
Garden Entry is either $5.00 or $10.00
The entry price is next to the garden in the Program and at the Gate.
Tickets are $5.00 each. Some gardens require 1 ticket $5.00 and other gardens require 2 tickets $10.00
OR you can buy 5 tickets for $20.00
Some gardens offer a Pensioner or Senior discount
Come visit us in beautiful West Gippsland in October for a range of different events and open gardens. This is an annual event that is held for the whole of October each year.
Where to get Tickets: At the Garden Gate on the day or Baw Baw Home and Garden Expo 13th & 14th October